Name Changes
Known to portray characters with such obscure names as Robert Marmaduke Hightower and Marshal Reuben J. "Rooster" Cogburn in movies such as Three Godfathers and True Grit, legendary Hollywood actor John Wayne actually had the name "Marion Robert Morrison" at birth in Winterset, Iowa in 1907.  Audrey Hepburn was born "Edda van Heemstra Hepburn."  Bob Hope's real name was "Leslie."
Even aside from hopes of a career on the silver screen, there are many reasons why people choose to change their names.  Perhaps a wife took her husband's name upon marriage and wishes to revert to her maiden name either during marriage or upon divorce.  Perhaps a child's natural father would like for his son or daughter to take his name after being adopted or born out of wedlock.  Or, perhaps a man or woman's name is simply difficult to pronounce or is otherwise holding that person back in personal or professional life.  Whether the motivation behind wanting such a change is predicated on events such as divorce or merely based upon inherent dissatisfaction with a person's current name, the courts here in South Carolina are here to help.
The procedure under which the name of an adult or a minor may be changed is very nuanced.  Call me for a consultation so that you and I may sit down and discuss your options.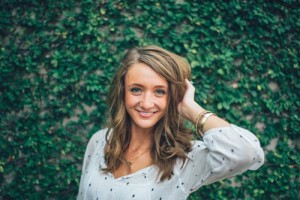 I'm an adult — how do I get my name changed? Well, it depends if your name change is incidental to divorce or not.  Following divorce, the authority given to the Family Court in South Carolina means that reverting to a woman's maiden name may be as simple as including a provision requesting such a change in the Final Order of Divorce or Separate Support and Maintenance.  However, for a name change not incidental to divorce, or for a change to a name other than a woman's maiden name, the issue gets a little more complicated.  The State of South Carolina requires that a person seeking such a change take several steps before petitioning the court:
Undergo a fingerprint and criminal background check conducted by the State Law Enforcement Division (SLED)
Obtain a screening statement from SLED confirming whether the person seeking the name change is listed on the division's Registry of Sex Offenders
Provide a signed affidavit confirming whether the person seeking the name change is obligated, under a prior court order, to pay spousal or child support
Obtain a screening statement from the Department of Social Services confirming whether or not the person seeking the name change is on the DSS Central Registry of Child Abuse and Neglect
The results of the checks and contents of the screening statements above generally will not affect the outcome of the name change request, but are more to satisfy administrative requirements associated with such a change.  If a person requesting a name change has a criminal background, for example, pursuant to S.C. Code Ann. §15-49-20(D) the proper divisions and agencies–SLED and DSS–are provided with a mechanism through which their own internal databases may be updated.
I am worried that my child will be ridiculed — how can I change his name?A parent desiring a name change for a child may petition, in writing, a Family Court judge in the appropriate circuit.  Petitioning the Court for a name change for a child, however, is different than the procedure for an adult in three main ways:
The other parent–or the child, if there is no other parent–must be named as a party to the petition unless such a requirement is expressly waived by the Court
A Guardian ad Litem shall be appointed to represent the best interests of the child involved
In determining which name shall be given to a child, the best interests of that child control.
In 2000, the Court of Appeals in Mazzone v. Miles declined to weigh in with specific guidelines for determining whether a name change would be in the best interests of a child, but did set forth nine factors to be weighed during any such controversy.  Those factors:
Length of time the child has used the current surname
The effect of a changed surname on the child's continuing relationship with each parent
The identification of the child as part of a family unit
Parental wishes
Preference of the child, if appropriate
The stated reason for the proposed change in surname
Parental motives, and whether the change could cause insecurity or identity issues for the child
Any difficulty or harassment the child could endure due to the use of a different surname than the custodial parent
Any community respect—or lack thereof—associated with the current and proposed names
Whatever the reason–whether you want to become a star of stage and screen, or if you just simply want your son or daughter to be less susceptible to schoolyard bullying–the Family Court in South Carolina has provided a mechanism by which you can make the proper change.  Still, the process can at times be cumbersome and nuanced — call me for a consultation.
My name is Jeff.  It will be a pleasure to meet you.