Grandparent Rights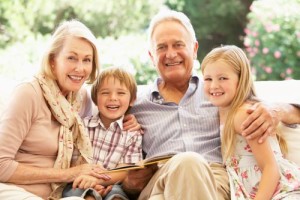 So, as the joke goes, grandparents get to play with their grandchildren and enjoy all the great parts of having little kids — and then give them back to the parents when diapers fill up, or when 3:00 a.m. feedings arise.  In many cases, though, family circumstances have left many grandparents with little, if any, chance to spoil their grandchildren as much as they may like.
I may not be a grandparent myself, but I have two children, and it is obvious how much fun they have spending time with their grandparents — and the feeling is mutual.
In South Carolina, the Family Court may order visitation periods for grandparents of a minor child in cases in which either or both of that child's parents are deceased, or even if the parents are divorced or living apart.
Generally, in order for the Court to find in favor of grandparent visitation rights, the grandparents seeking visitation must show two things:
The visitation would be in the best interests of the child, and
The visitation would not interfere with the existing parent-child relationship
In such cases, the Court will also consider whether or not the grandparents assumed the role of a parent for any reason or for any period of time prior to the start of any legal action.
The law on grandparent visitation is evolving rapidly in South Carolina, and in many ways the Palmetto State is more progressive than many of its counterparts. Call me at my office for a consultation. Peace of mind is only a phone call away.